CASTING CALL: Summer contract in Turkey 09
Hip Hop Show
The job: 14 male and female dancers performing a 45 minute Hip Hop show touring the 5 star Hotels in Turkey this Summer
Dates: 25th April – 15th October 09
Conditions: Return flights, travel in Turkey for performances, Visas, Accommodation consisting of two people per room with bathroom, TV and air conditioning, All meals provided, breakfast, lunch and dinner. Salary: $1000 USD a month cash in hand / There is an option to earn more money by doing additional performances. Time off: One full day off every 14 days
Who For: Male dancers: Break dancers of a high standard and must be able to pick up Hip Hop Choreography. Female dancers: Well trained dancers that are versatile in ability.
How to apply: You must send an up to date CV. Two professional photographs and a clear copy of your passport. Dancers that are new to UDC will need to attend an Audition. Reference: Applicant Turkey 09.
Casting Call for Two Male Contemporary Dancers
The Job: Six dancers performing a contemporary dance piece called the 'Element' for a high profile event in March
Paid Role: Details on Application.
How to Apply: Please send CV and photograph. Reference: Applicant 'Element'.
UDC dance auditions: A world of opportunity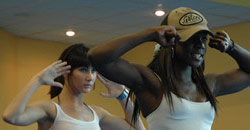 All UDC auditions are held by invitation only.
In the first instance please send covering letter, CV and two professional photos.
Dance photographs: please send one head and shoulders shot plus one full length photograph only.
Please note, that all photographs need to be of a high enough quality for UDC to show potential clients – if we can't show you to our clients, you will not get the work.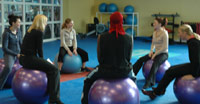 Jobs and vacancies for dancers
Currently recruiting for Male & Female dancers with excellent technique and performance skills in theatre dance (gymnastic and martial arts ability an advantage).
Commercial dancers with street & break-dance skills of a high standard.
Jobs and vacancies for choreographers
Currently recruiting for musical theatre choreographers.
Dance Teaching, jobs and vacancies
We are currently recruiting for dance teachers that are based in the Yorkshire area in street dance and break dance.
Jobs and vacancies for Street / Circus Entertainers
UDC is currently recruiting for stilt walkers and living statues.
All artistes that are successful will be reviewed every six months.
Rest assured a UDC Dancer is: professional, reliable, committed, passionate and exceptionally talented.

Dance Photography & CV service
If you are uncertain about the quality of your CV or photographs, please send them in and we will give you an honest appraisal.
Should you be starting from scratch, please take a look at our range of professional dance photography, CV writing, Z card design and print services. Follow this link to go to our dance photography page.