Professional dance photographer, Leeds, UK
There are many photographers out there, but finding a dance photographer who knows the right image to capture for a dancer's CV, Zed card, and other promotional material, is a different matter.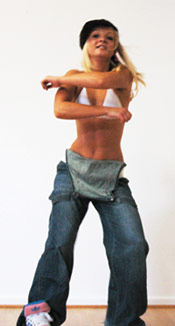 Sarah Spearing is a dance company director and Nikon trained photographer, who has many years' experience auditioning and photographing dancers, as well as daily reviewing dozens of dancers Z-cards.

View some recent work in my dance photography portfolio.
Dance photography, Zed Cards, CV writing services.
It's a highly competitive industry, and to be successful you have to get noticed and be remembered.
As an artiste, your promotional material – Curriculum Vitae and the quality of your dance photographs are vital – you never get a second chance to make a first impression. When 100 CVs land on an agent's desk or in-box, to get the audition you need to stand out from the crowd.
A well-composed CV and professional dance photography that show you off to your best, can all make the difference from another summer season on the checkouts to a summer contract on a cruise.
Dance photography, CV writing presented by print, email or PDF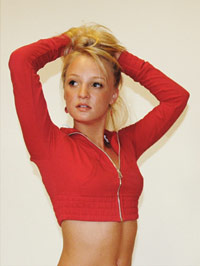 We offer a range of packages to suite every budget, from the recent dance graduate to the more experienced dancer who needs to update and improve their promotional material.
The benefit of having your photos done by UDC, is that we receive so many dancers' details and know what stands-out, what an agent is looking for, and why. And the whole package is given the professional finish, which is lacking from the Do-It-Yourself word document and snap shots.
Professional photographic treatment
For you to look you best you need to be in the right environment.
We will shoot you in a professional dance studio and work closely with you to get the best results – taking into account the type of dancer you want to promote yourself as well as showing your versatility.
Dance Photography Package
10 photos supplied on disc – re-touched, cropped and optimized.
Two file sizes: Print versions - 300 DPI and Email-72 DPI
4 X Head and Shoulder, 2 X full length, 2 x Mid length and 2 X dance shots
Duration:1 hour dance studio photography.
Price: £160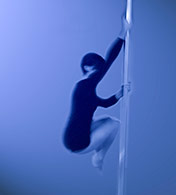 Additional Options
Make up / Hair stylist: Let the professional stylist make you look the best for your shoot. Price: £45
Framed Canvas Picture: Size 50 x 30 cm £88
Zed Cards: Professionally designed and printed Z cards X 500. Plus email version PDF. Price: £225
CV Consultation: Professional Composed CV presented on print, email or PDF Time: One hour Consultation. Price: £85
All work is carried out in the Leeds based studio.