dance productions Tailor-made to suit you
If you are organising an event, promoting a product or just simply need entertainment to capture your audience - look no further than our bespoke service.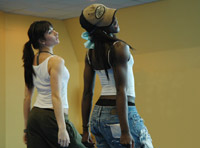 Our highly creative team work together to make your idea a reality - be it a theme, corporate concept, message, soundtrack or a product launch.
We can produce a unique and innovative package that not only fits your budget, but also suites the venue, audience and company image.
A one-off show tailor-made for you.
Casting dancers
Casting is crucial to get the right artiste for the job; be it a certain look, skill, expertise or an exceptional dancer to a compere for the evening.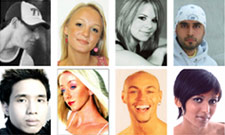 We can pick from the vast range of talented artistes on our books who have all been auditioned through our strict recruitment process, or source out the best individuals for the required performance.
dance Choreography
Choreographers the dance technicians bring the vision to life, working in unison with the creative team.
We have a wide range of experienced choreographers specializing in a diverse range of styles, from musical theatre and Urban street dance, to Bollywood and Brazilian. Or we can create an original dance piece fusing many different dance styles together.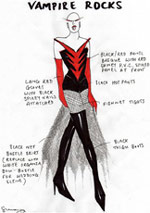 Costumes & Props
Costuming a show plays a crucial role in the whole image of the performance - capturing its spirit and communicating to the audience.
We have an excellent in house wardrobe department and we can have costumes originally designed and made for a specific era, theme, culture or environment.
mixing and matching Music

The music is a vital ingredient in creating the right atmosphere and this can be done to suite any size of budget.
We can professionally edit music to give it the right style, theme or mood for any type of event, or have an original composition arranged with a full orchestra.
show Production
A slick and experienced production team is crucial to the success of your event. From staging, to light and sound production, with special effects, pyrotechnics, smoke machines, set and scenery. We can organise all technical requirements.
For bookings or enquiries call 07961 579482
Whatever your thoughts, ideas or requirements - call UDC. Our enthusiastic and experienced team can bring your ideas to life.