Street dancers UK: corporate events, shows and videos
UDC's street dancers and commercial dancers, are hand-picked for their talent, charisma and ability to give truly outstanding performances.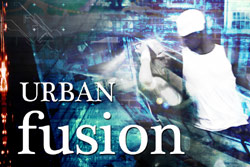 Whether they have been talent spotted or recommended, dancers are only recruited after an intensive audition process.
Our street dancers and commercial dancers have been chosen for their strength and versatility in performance, teaching and choreography.
Although some specialize - and are leading exponents in certain styles - they are all able to free style and incorporate dramatic acrobatics and super slick tricks to engage and wow their audiences.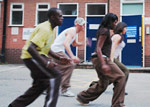 Although our dancers are charged with creativity and talent, they understand the requirements of being reliable and professional in their work, which is why many have worked with well-known pop artistes.
The essence of street dance is attitude, however, anyone with the wrong type of attitude does not remain on our books.
All artistes are reviewed every six months. Whether it's a street dancer booking for a one off TV appearance or a team of commercial dancers with choreography, costume and music - we have the talent, experience and creativity to answer any brief.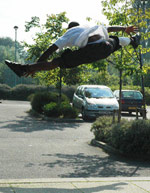 Street dancers / commercial dancers for:
• Corporate events
• Entertainment
• Film & Television
• Commercials
• Photo shoots
• Music videos
• Tours
• Trade shows
• Night clubs
• Award ceremonies
• Fashion shows
• Product launches
(Also see our breakdance page)
For bookings or enquiries call 07961 579482
Our versatile street dance team can add a fresh contemporary edge to any occasion, call us for more information, advice or ideas.