The UDC Dance Company
Choreographing a dramatic dance show or organizing a full production number for a corporate event with a dozens of dancers, comperes and greeters - doesn't just require a creative vision, it takes knowledge and experience to turn a dream into a reality on the night.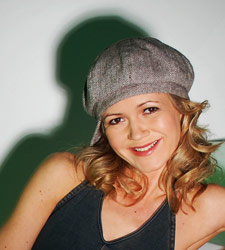 I was a professional dancer for 14 years, performing nationally and internationally with tour groups and theatre companies. During that time, I built up a wealth of experience as a dancer, lead dancer, head of rehearsals, choreographer and finally in the position of artistic director.
Learning the ropes from the stage up, has given me an invaluable insight into dance shows and what makes them work.
My work has won numerous honours from the dance industry, including Best Choreographer Award and Merit to the Dance profession.
However, it was my experience as Deputy Manager at Leeds University Conference Centre that was to prove invaluable in the founding my own dance company.

I was in charge of organizing major conferences and events involving hundreds of delegates. My role was far reaching, and encompassed all aspects of management, accounts, personnel, budgeting, staff training, customer services and implementing procedures.
It is this unique combination of creative experience and management expertise that enables UDC to promise, and deliver, the highest possible standards of dance services.
Dance choreography
My Choreography style has many influences from my diverse dance background, sports and martial arts training.
Although it is difficult to define and label, it tends to produce movements that blend athleticism with graceful technique.
I believe it's all about being clear on the message you want to get across - be it for entertainment, musical theatre, selling a product, making a singer look good, or the 'wow' factor with the use of clever tricks and props - and engaging the audience through the exploration of a feeling, a message or just simply showing human behaviour.
I am constantly exploring new ways to do this and also how choreography is communicated to the dancers, to motivate them, involve them, and get the best out of them. Through being inventive, letting go of the training where dance can become routine, choreography becomes a vehicle of creativity.
Professional dance production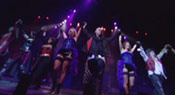 As artistic director of UDC I know that having a vision is not enough - you have to have the right team behind you working in unison, to make it a reality.
Clear communication and attention to detail are crucial, from the initial enquiry through to the bookings completion.
My highly skilled and experienced team work closely together, researching and planning every aspect of the booking - whether it's a one off street dance performance for a fashion event or a package show with a dozen show girls, compere and music.
It doesn't matter how large or small the event, we are always thorough in our planning.
Whether it's researching an authentic costume design from a specific era, a music composition that will convey a corporate concept, script writing for a compere, sourcing specialist in stage combat artistes, or leasing with the stage operations team over the technical requirements of a production.
At UDC, all aspects of every production are carefully managed and overseen to deliver the best results for our clients.

Sarah Spearing
Director / Creative Director
UDC, Leeds, Yorkshire, UK