Dance classes in Leeds, from Street dance to Zumba® - start 9th January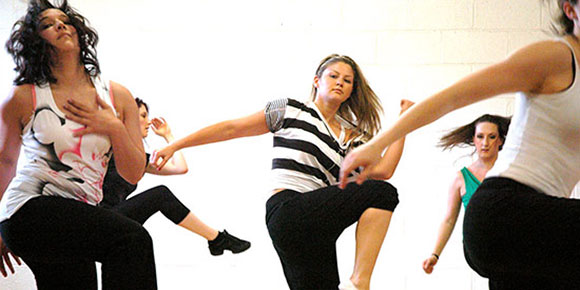 UDC Dance classes are suitable for adults of all abilities, from those people wishing to learn the latest in commercial dance to those that are wanting a fun and effective way to keep fit.
UDC is a commercial dance company producing shows world-wide and our teachers are of the highest standard. Rest assured our classes are professional, inspirastional and fun.
Zumba® Fitness Class
Ditch the workout and join the pary with the Zumba Fitness Programme that's fun and easy to do for people of all ages and abilities. Zumba Fitness class details »
Street Dance Class
Our street dance classes cover all the latest street and hip hop moves and are open to all levels of experience. Street dance class details »
Breakdance Class
Get up to speed with the latest tricks, top rock, foot work, freezes and throw downs. Breakdance class details »
Fusion Jazz Class
Fusion Jazz dance lessons encompass a variety of styles of dance including:  jazz, theatre dance, lyrical jazz, contemporary and street dance. Fusion Jazz class details »
Lyrical Dance CLass
Lyrical dance classes combines ballet, jazz and contemporary dance styles. movements are flowing, expressive, emotive, subtle and dynamic. Lyrical dance class details »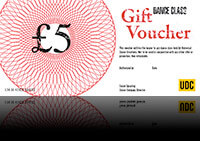 Dance Class Gift vouchers - Whatever their age, ability or musical interests, UDC Dance Vouchers make the perfect gift. Redeemable for any one of our classes.
Please contact Sarah for details: 07961 579482.
For further information about our classes, please call Sarah for details: 07961 579482.
Please note: dance is a physically strenuous exercise, please take responsibility for being fit to take part
Dance Classes Leeds
Monday's classes
7 — 8pm
Fusion Jazz
City Centre
8 — 9pm
Lyrical
City Centre
Tuesday's classes
7 — 8pm
Zumba®
Headingley
Wednesday's classes
7 — 8pm
Street Dance
City Centre
8 — 9pm
Breakdance
City Centre
Dance class prices: £6 Full rate / £5 student card. Pay on the night. Two classes in the same day: price: £10
Payment can be made by cheque, postal order or direct debit / credit card. Phone for details.

Standard: All classes are suitable for beginners.
Venues:
Headingley: Headingley Methodist Church (Opposite Arndale centre), Chapel Street, Headingley, Leeds LS6 3HZ
City Centre: Yorkshire Dance Centre, 3 St Peter's Buildings, St Peter's Square, Leeds LS9 8AH
[tags: dance classes leeds, zumba classes, street dance, breakdance]