Samba DANCErs for shows and events
Our Latin dance group cover all styles of Latin dance: Salsa, Samba, Bachata, Brazilian, Merengue, Lambada, Flamenco, Tango, and Capoeira.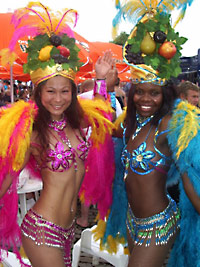 The Latin dancers are charged with an energy of rhythm, excitement and passion creating a party atmosphere as there costumes dazzle and there hips beat to the intoxicating sounds.
All have had extensive training in many different Latin styles here in the UK and also developing there skills at schools in Brazil and Spain.
They all have their individual style and spirit that they bring to the performance.
The dancers can be booked for teaching, workshops, demonstrations and performances.
A full team performing a latin show incorporating different styles from Samba, Bachata, Lambada and Brazilian or a Salsa Demonstration and workshop.
For Corporate events, hotels, product launches, fashion shows, conferences, trade shows, Casinos, promotions, nightclubs.
Costumes: we have a wardrobe of costumes from the Brazilian carnival sequins and feathers to the traditional flamenco or they can be tailor made to fit in with a corporate theme.
Music: music can be arranged and edited on to a cd to suit your requirements or you could have a live Brazilian/Latin band playing.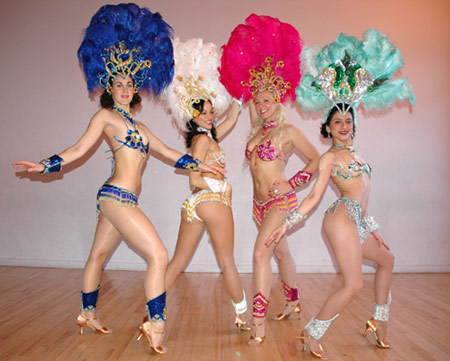 For bookings or enquiries call 07961 579482
Our fiery and exotic Latin dance team can add an exciting carnival atmosphere to any occasion, call us for more information, advice or ideas.