Samba latin theme dance show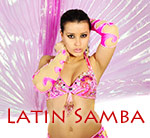 Cast: All Female or Male and Female
Costume: Colourful Samba, Salsa latin dresses, Carnival sequins and feathers
Music: Brazilian and Latin tunes
Dance Styles: Samba, Bachata, Lambada, Brazilian and Salsa
Duration: 10 – 30 minutes
Notes:This show is ideal for corporate events, trade shows, product launches, promotions, carnivals and hotels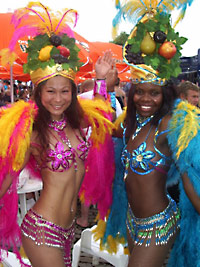 Samba Latin theme show profile
This exciting Latin Samba show is performed by professional dancers here in the UK who have had extensive training in many different latin styles and have developed there skills in schools in Brazil and Spain.

A true Latin Show full of passion, vibrant colour, Samba beats and exotic costumes.
From all female groups performing the Samba to full latin shows with partner dances of Salsa and Tango or incorporate a group of athletic Capoeira dancers.
We have all your Latin passions for your next event.
Additional styles
Flamenco
Tango
Capoeira
Reggaeton
Latin streetdance.