diva THEME - glamour dance show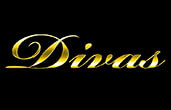 Cast: All Female / Minimum four Dancers
Costume: Gold dresses, feathered basques, glamour hip hop
Music: Hip Hop and pop, from Pussy cat dolls to Beyonce
Dance Styles: Hip Hop, Street Dance, Jazz, Contemporary
Duration: 5- 20 minutes
Divas group profile
A team of talented and glamorous female artistes, this exciting team deliver a fast paced show of high energy numbers with that all important diva attitude.

The dancers have been picked for there polished dance technique, stunning image and hip hop attitude.
A show arrangement can be tailor made to include dance numbers from Pussy cat dolls to Beyonce or we can add singers to give you a tribute to a popular female artiste or group.
Other options include bringing the best female breakdancers in to perform with the girls or, if they will allow it, we can even include some talented male dancers.
Extras: ideas to complement your event
Diva Dancers for podium free style
Diva Dancers presenting Awards
Diva Dancers for meet & Greet
Diva Dancers for Fashion Shows
Diva Dancers for Music Videos
Page top / Return dance show themes