Closed for half term resume 8th September 09
Street dance classes leeds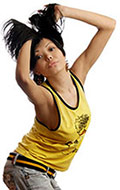 UDC street dance classes in Leeds, encompass all the latest street dance and hip hop moves and are open to all levels of experience.
Along with our regular street dance classes we will frequently have guest teachers specializing in hip hop, break dance, locking, popping and freestyle - to broaden your skills.
Tuesday
Dance class
Standard
7.30—8.30pm
Street dance
Beginners
Wednesday
6.30—7.30pm
Hip-hop fusion
All levels
Over time, our street dance lessons will lead to creating performances for shows and festivals.
Our street dance teachers are highly trained and experienced professionals, who regularly perform world-wide and have appeared on well known pop videos.
Street dance teachers
The beginners street dance class will be held by a variety of teachers to broaden you skills and experience.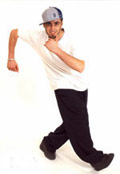 While the Hip-hop Fusion Dance Class is taken by Bobak, a professional dancer choreographer and teacher. Bobak trained at the Northern Contemporary dance school and has gone on to have a successful career in performance and teaching work.
He has developed his own style of Street hip hop dance with influences from Reggaeton style dance and original LA Krumping.
Follow this link for background reading about our commercial street dancers.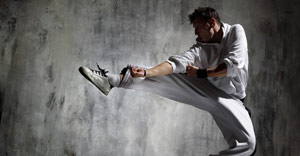 Location: Headingley Methodist Church Hall, Chapel Street, Headingley, Leeds, West Yorkshire.
Directions: The Methodist Church is on the main road in the centre of Headingley, opposite Sommerville and the Arndale Centre. Click here for GoogleMaps and directions.
To reserve a place or for further information, please call Sarah Spearing on 07961 579482 or email.
Please note: dance is a physically strenuous exercise, please take responsibility for being fit to take part.
Page top / Return to Dance classes