Divas. The all girl dance group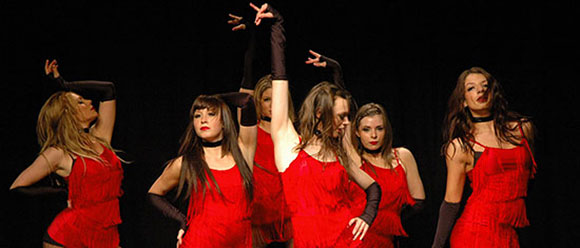 Divas is an all female group of professional dancers specializing in Hip Hop Burlesque and jazz, based in the UK they provide dance shows and performances all across the country and worldwide.
The female dancers have been picked for their polished and versatile dance technique, excellent performance skills, passion and commitment to providing quality dance and original up to the minute choreography and to top it all there not bad looking too.
The dancers rehearse together every week polishing on existing repotoir and building on new dance material this also provides a group of dancers with a close bond, genuine team spirit and sense of fun which is reflected in there performances.
The shows
Divas is high energy, sensual, powerful, attention grabbing and entertaining a great recipe for providing that wow factor at corporate events, nightlife, casinos, promotions, product launches, fashion shows, Music videos, floor shows, Award ceremonies and hotels.
Dance styles:
Hip Hop Burlesque, Street dance, House, Jazz, Fusion, Lyrical, Latin and commercial tap.
Music:
From Pop, Hip Hop, Funk, R&B and Jazz including Beyonce, Pussy Cat Dolls, Danity Kane, Rihana, Adele, Christina Aguilera, Britney Spears and Lady Ga Ga.
For a customised show to your exact brief, please call 07961 579482
[ Leeds ~ London ~ UK ~ International ]