Cheerleader Hen Parties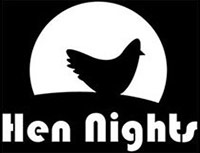 Cheerleading originated in the United States and is an activity that is still mainly used in America though it is also used in Britain for sporting events at football and rugby matches.
The cheerleaders will perform a choreographed group routine consisting of tumbling, dance, jumps and stunts and also cheering on their team and encouraging the crowds at the match.
A fun activity for a group of hens, you will be provided with some pom poms and the instructor will personalize you your own Cheer routine with the bride to be the centre of attention and if your very good you might get to try the pyramid formation!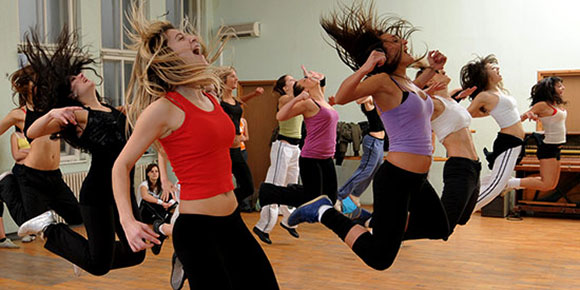 Props
You will be provided with pom poms to use with in the workshop.
Music:
Teachers own.
What to wear to your hen party
Trainers for the feet.
What to bring
Cameras so you can capture all the fun.
Hen parties throughout the UK
From Leeds to London, we run our hen parties in most cities throughout the UK. We prefer to run our workshops in dance studios in city centre locations - as central as we can get!
When
We can hold your hen party on any day of the week, at a time to suit you - morning or afternoons.
How long
Our workshops last for one and a half hours.

Price
£25 per person with a minimum booking of ten. Payments can be made by cash, cheque and most credit cards. A minimal deposit is required on booking.
How to book
Just give us a call to discuss your requirements on 07961 579482, or send an email.
I'm just writing to let you know what a great time we had with the Dirty Dancing class.
Our teacher was lovely and was really great at keeping the energy levels up through the entire two hours, she pitched the class perfectly at the right level which would have been hard considering that she had a mixture of professional dancers and people that have never done any dancing at all.
Thanks again and I will recommend your agency to anyone who is arranging a hen event.
Many thanks
Sabrina
[ Hen Parties ~ Leeds ~ London ~ UK ]