Street dance classes Harrogate - closed now available in Leeds

UDC Dance classes in Harrogate are suitable for people of all abilities, from those people wishing to learn the latest in street dance to those that are wanting a fun and effective way to keep fit.
We're running an adults dance class on Tuesday evenings, aimed at beginner's level.
UDC is a commercial dance company producing shows world-wide and our teachers are of the highest standard. Rest assured our classes are professional, inspirational and fun.
UDC street dance classes in Harrogate encompass all the latest street dance and hip hop moves and are open to beginners and all levels of experience.
Dance teachers: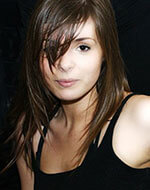 Teachers: All UDC dance teachers are trained professional dancers that have qualifications and experience in teaching dance to children and young people. They are selected for their passion for their subject, Professionalism and effective communication skills, knowledge and ability to motivate, engage and inspire.
Christina Benson is our regular teacher for the Street dance classes in Harrogate
Chris gained a BA (Hons) Dance degree, specialising in Choreography and Performance. She has gone on to pursue a career as a commercial and latin dancer, performing and teaching all across the UK and world-wide. Her street dance style is a fusion of the latest funky moves you will you see on a current MTV music video.
What to Wear
Trainers on the feet and something you can move easily in, jogging bottoms and T shirts.
What to Bring
Bring a friend (not compulsory!) and a bottle of water.
Please note: dance is a physically strenuous exercise, please take responsibility for being fit to take part.
* This payment is non-refundable for non-attendance.
Updated 21/08/2010. Photo of Christina courtesy of Gerard Brogan
Dance Classes Leeds
Monday's classes
7 — 8pm
Fusion Jazz
City Centre
8 — 9pm
Lyrical
City Centre
Tuesday's classes
7 — 8pm
Zumba®
Headingley
Wednesday's classes
7 — 8pm
Street Dance
City Centre
8 — 9pm
Breakdance
City Centre
Price: £5 per class payable in advance*. The full term is 10 weeks starting on January 11th 2011. However you can join at any time.
10% Discount for students and the unwaged.
Payment can be made by cheque, postal order or direct debit / credit card. Phone for details.

Standard: All classes are suitable for beginners.
Further information: Call Sarah 07961 57948
Click here for information about our adults dance classes in Leeds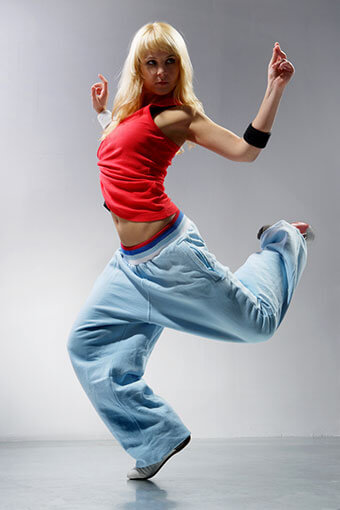 [tags: dance classes harrogate,dance school harrogate]